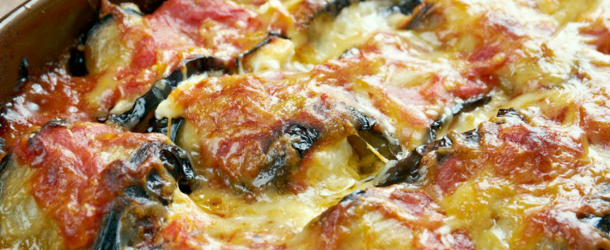 Meat lovers beware! This vegetarian Eggplant Rollatini will have you reconsidering your carnivorous ways. This Eggplant Rollatini is very similar to Eggplant Parmesan. Thinly sliced eggplant are filled with ricotta cheese and then placed in a baking dish. Everything is covered with a marinara sauce and topped with mozzarella and parmesan cheese.
Because this is made with eggplant instead of pasta, it's very low in carbs, so it's a great choice if you're watching your carbohydrate intake. It also gets you another serving of vegetables the sneaky way. The eggplant should be young and tender, and you'll never know that you're not eating traditional lasagna.
Give this lasagna style dish a try – your whole family will fall in love with it!
Photo & Recipe Courtesy of 12 Tomatoes
PLEASE VISIT THE NEXT PAGE FOR A LIST OF INGREDIENTS.