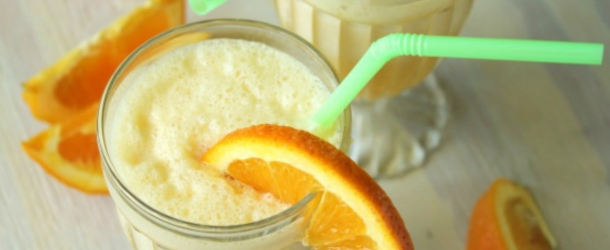 I don't know about you, but sipping on a fresh Orange Julius is one of my favorite things to do during the hot summer months. However, I'm a bit of a hermit and don't really like to leave my house so making a run to Dairy Queen is kind of a burden. Much to my amazement, I can make this delightful little drink from the comfort of my own home. Imagine my excitement when I found this little gem of a recipe.
If you are capable of peeling an orange, you are capable of making this vitamin C packed drink for yourself. I'm telling you, it's a glass of positivity that will warm your soul and cool your palate. Another awesome aspect about sipping on an Orange Julius is that you can mix it with a little splash of your favorite booze to make it a midday cocktail. FUN!
Recipe courtesy of 12 Tomatoes.
PLEASE VISIT THE NEXT PAGE FOR A LIST OF INGREDIENTS.