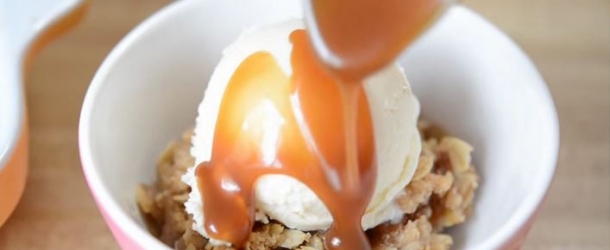 Fall is my favorite season. It's when everything turns so colorful and the air is fresh again after a hot summer. Another reason why I like fall is that you get all these delicious fruits and veggies. I couldn't imagine going through fall without making an apple dessert at least once a week! I know what you're thinking; don't I get tired of apples? Not at all! If you're using a recipe as delicious as this one, it's impossible to get bored of it!
This caramel apple crisp dessert is amazing and really easy to prepare. I love apple pie but I love these apple crisps more I think it is the caramel that got me. The video shows you just how easy these are and they are delicious and would work great for a potluck.
USE THE RED NEXT PAGE LINK BELOW FOR VIDEO AND INGREDIENTS
Quick Tip: Instead of ice cream, try serving this with vanilla dressing!