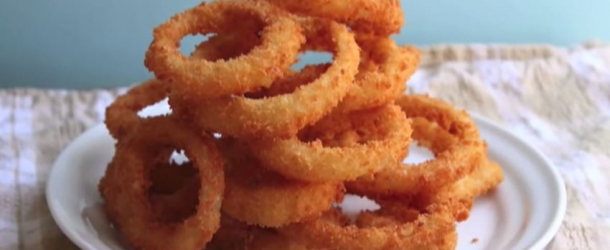 I love me some onion rings but more often than not they come out greasy or soggy. There are a few places where I will order them because I know they are good but in general they are hard to perfect. I had never tried them at home! Well, I should say I hadn't tried them from scratch because I had always bought them pre-made and fried them in the fry buddy. Until now, that is.
This recipe makes those perfectly crispy onion rings that don't hold a lot of the grease. For the first time ever I feel like it's not even worth trying to search for the best ones, restaurant to restaurant, because these are the best ones. Just give these a go – I know you'll love'm, and so will your family!
USE THE RED NEXT PAGE LINK BELOW FOR THE HOW TO- VIDEO
Quick Tip: Try red onions instead, for a different flavor!