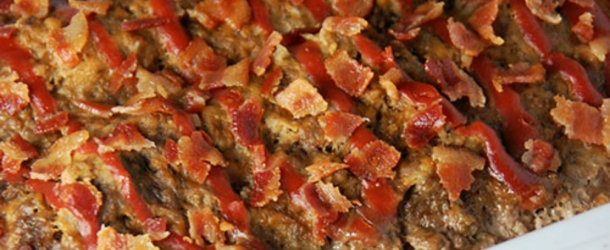 Are you a lover of the all-American meal? If so, meatloaf probably ranks rather highly on your favorite foods list. How about you add a few ingredients like bacon and Ranch dressing to the mix for a fun twist! Let's face it, we all love bacon, Ranch, and meatloaf, right? So why not add them all together for a TASTEE dinnertime treat!
Another twist to this recipe is how you cook the meatloaf. Put your baking dish away because this beauty is going into the slow cooker. Yep, you read that right, El Crock Potto city! Don't worry; we promise you that this meal will come out just as savory as you mama's meatloaf.
Recipe and photo courtesy of Recipes That Crock.
PLEASE VISIT THE NEXT PAGE FOR A LIST OF INGREDIENTS.