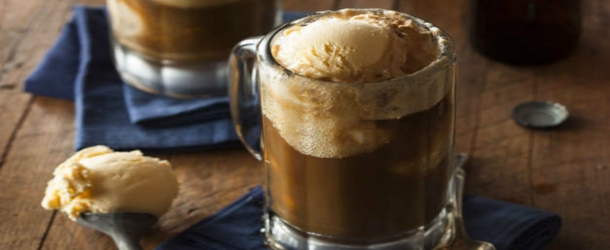 Jumpin' Jehosaphat! Is this Irish coffee soda float recipe ever good! It gives the "Luck of the Irish" a whole new meaning. We agree, the Irish sure are lucky people if this is the type of dessert drinks that get to go around sippin' on. With just the right amount of coffee, a splash of soda, and a dollop of ice cream, it's like a party in a glass.
Make sure when you're enjoying your drink that you don't get soda foam on your sniffer. This happens to our grandad every time! Luckily, he's a very good sport and allows grandma to lick it off. The joys of being enjoying dessert with your family. Why don't you whip up a batch of this famous Irish coffee soda float for you and your family and let the good times roll!
Recipe and photo courtesy of Ninja Kitchen.
PLEASE VISIT THE NEXT PAGE FOR A LIST OF INGREDIENTS.