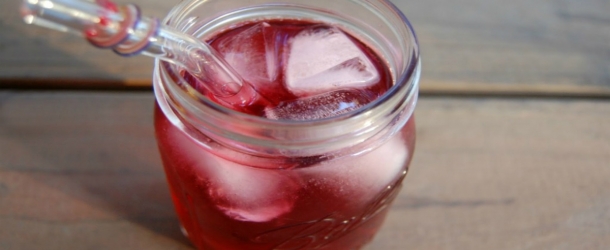 I know I want to give my family the very best ingredients when it comes to the beverages that they put into their bodies as I'm sure you do as well. That's why it's time to ditch the commercially processed soft drinks and juices and replace them with homemade herbal goodness. Herbal kool-aid is a fun alternative to traditional store-bought brands that you can make using a few simple ingredients that might be growing in your backyard.
Grab the kiddos and head on outside to collect your herbal kool-aid ingredients or head to your local bulk herb store for everything you need. You're going to be amazed at how awesome this herb-infused drink tastes. We promise, your little lambs are going to LOVE it. The hibiscus flowers and rose hips give it an added boost of vitamin C and supply a passionate punch of tangy sweetness. Better make two pitchers because homemade herbal kool-aid never lasts long, especially on a hot summer's day.
Recipe and photo courtesy of Pistachio Project.
PLEASE VISIT THE NEXT PAGE FOR A LIST OF INGREDIENTS.