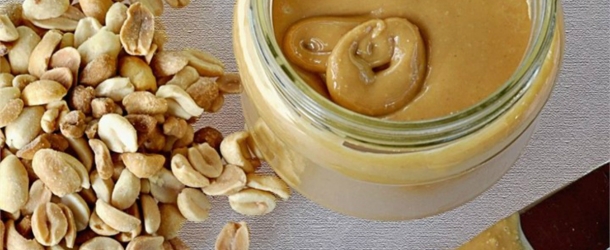 Move over Jiff, mama's makin' homemade peanut butter! You might be shaking your head in disbelief right now wondering how on earth YOU can make homemade peanut butter. Well, sweetheart, it's easy. We've made it many times here on the homestead and each batch just keeps getting better. You can eat this classic condiment on toast, pancakes, ice cream, or off a spoon as a mid-day protein-packed pick-me-up.
You only need a few simple ingredients to make this creamy peanut butter and you probably already have most of them in your kitchen cupboards. This recipe is so simple to make that even the kids can join in on the culinary fun. However, we don't recommend you allow the family dog anywhere near this amazing PB because he will surely eat it all when you're not looking.
Recipe courtesy of Pinch of Yum and photo courtesy of Allrecipes.
PLEASE GO TO THE NEXT PAGE FOR A LIST OF INGREDIENTS.