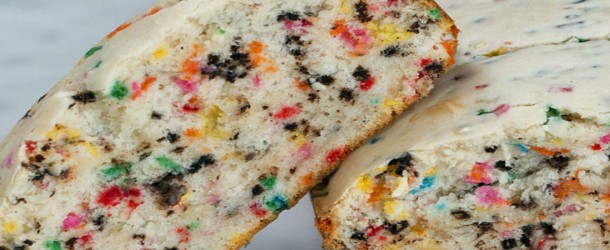 How many times have you found yourself going to the kitchen in search of a sweet snack that's quick to throw together  to no avail? Sure you can grab yourself a piece of sweet bread or a dish of ice cream, but what about the times you crave the two together? Boy, do I have a delicious recipe for you!
Did you know that when you combine just two simple ingredients that you probably have in your kitchen right now, you can make a super terrific ice cream bread? I'm totally not joking. This is the real deal, folks. Just add the ice cream and one other ingredient together and you've got yourself a lovely dessert.
Recipe and photo courtesy of Buzzfeed.
PLEASE VISIT THE NEXT PAGE FOR A LIST OF INGREDIENTS.
Quick Tip: Add some frosting to this bread for a cake-like experience.