baking powder
,
baking soda
,
Barilla elbow macaroni
,
Bertolli extra-virgin olive oil
,
black pepper
,
Bob's Red Mill
,
Carnation evaporated milk
,
Clabber Girl
,
crock pot macaroni and cheese. slow cooker
,
domino sugar
,
eat
,
Eggland's Best eggs
,
food
,
Gold Medal flour
,
Johnsonville
,
kosher salt
,
Kraft
,
land o lakes butter
,
McCormick spices
,
Morton salt
,
Philadelphia cream cheese
,
recipe
,
TruMoo milk
,
Wesson vegetable oil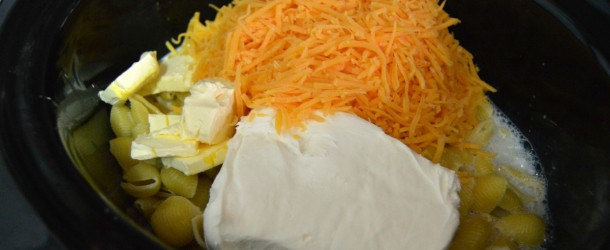 When I was growing up, macaroni and cheese was a staple family meal at my house. Now that I'm an adult (wow, I'm an adult!) I have made mac and cheese a staple meal in my own household. However, I made one simple variation that my mother never did: I make my cheesy casserole in the slow cooker.
Cooking macaroni and cheese in the Crock Pot still tastes just as amazing as it does on the stove or in the oven, but it's a whole lot easier to do! Plus, I find the texture to be smoother and much creamier. All you do is dump, pour, and wait. That's it! Within a few hours, you'll have creamy, dreamy macaroni and cheese staring you right in the face.
Recipe courtesy of Tip Hero.
PLEASE VISIT THE NEXT PAGE FOR A LIST OF INGREDIENTS.
Quick Tip: To add some zip to your creamy Crock Pot mac and cheese, put a tablespoon of prepared yellow mustard into the mix.