7 easy breakfast ideas
,
Argo cornstarch
,
bacon swirls
,
baking powder
,
baking soda
,
barilla pasta
,
Bertolli extra-virgin olive oil
,
black pepper
,
Bob's Red Mill
,
Borden
,
breakfast bundt
,
breakfast casserole
,
breakfast wheels
,
brown sugar
,
Campbell's soups
,
casserole
,
Chiquita
,
cinnamon rolls
,
Clabber Girl
,
College Inn
,
Cool Whip
,
crock pot
,
Daisy sour cream
,
dessert
,
Dole
,
domino sugar
,
eat
,
egg and bacon sandwich
,
egg muffins
,
Eggland's Best eggs
,
food
,
german pancake
,
Gold Medal flour
,
granulated sugar
,
Green Giant
,
Hershey
,
Hodgkin's Mill
,
Jell-O
,
Jif peanut butter
,
Johnsonville
,
keebler
,
kosher salt
,
Kraft
,
land o lakes butter
,
Libby
,
McCormick spices
,
Morton salt
,
Pam Cooking Spray
,
Pepperidge Farm
,
Philadelphia cream cheese
,
Powdered sugar
,
recipe
,
Ritz crackers
,
Sara Lee
,
Sargento
,
slow cooker
,
Thorn Apple Valley
,
Toll House
,
TruMoo milk
,
tyson
,
vanilla
,
vanilla extract
,
Vlasic
,
Wesson vegetable oil
,
whipped topping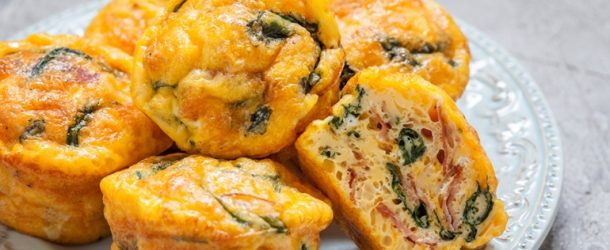 7 Easy Breakfast Ideas, #6
For those mornings when you just can't! You could easily make two of these breakfast casseroles ahead and freeze the other one. That way you'll have breakfast ready to go in the oven whenever you need it the most!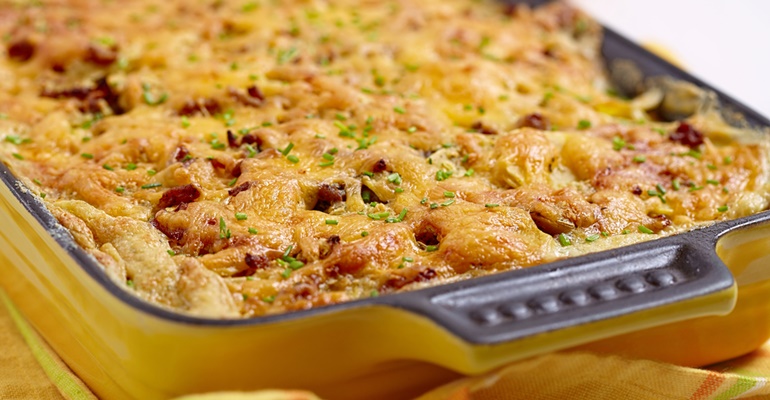 If you'd like, you could use ground beef or maybe even leftover chicken instead of the sausage.
You can also make this lighter by adding your favorite veggies – I bet those picky eaters wouldn't even notice it! I think I'm going to add some broccoli and cauliflower – or maybe jalapenos for a spicier meal.
Ingredients
1 lb. hot bulk sausage
1 yellow onion, chopped
6-8 fresh mini-sized sweet peppers, any color
12 slices bread, cut into quarters (choose whole wheat for a healthier option)
10 oz. sharp Cheddar cheese, grated
4 cups McArthur milk
8-9 Eggland's eggs
1 ½ tsp salt
½ tsp dry mustard
¼ tsp freshly ground fine black pepper
Instructions:
Spray a 9×13" baking dish with cooking oil. Cook the sausage in a skillet, breaking it up with a fork, until done.
Discard all but 2 Tbsp of the drippings; cook the onion in the drippings until tender.
Slice the peppers into thin rings; remove and discard the seeds.
Layer the following ingredients in the baking dish: ½ of the bread quarters, ½ of the cooked sausage, ½ of the cooked onions, ½ of the sliced mini peppers, ½ of the grated cheddar. Then repeat the layers.
In a large bowl, beat the eggs; then add the milk and beat to combine. Add the salt, dry mustard, and pepper. Mix everything together well; then scrape the bowl with a plastic spatula. Beat again to be certain that the dry mustard is dissolved and blended.
Pour the mixture over the entire top of the layered casserole. Cover with aluminum foil and either refrigerate or freeze. It will need at least overnight refrigeration before baking.
When ready to bake, remove the casserole from the refrigerator 1 hour before baking, or just add some extra cooking time. If casserole is frozen, place in the refrigerator to thaw completely before baking.
Begin with a cold oven; then bake at 350 degrees for 50 minutes.
USE THE RED NEXT PAGE LINK BELOW FOR #5 OF THE 7 EASY BREAKFAST IDEAS
Quick tip: This casserole serves 10-12.