Argo cornstarch
,
baking powder
,
baking soda
,
barilla pasta
,
Bertolli extra-virgin olive oil
,
black pepper
,
Bob's Red Mill
,
Borden
,
brown sugar
,
Campbell's soups
,
casserole
,
Chiquita
,
Clabber Girl
,
College Inn
,
Cool Whip
,
crock pot
,
Daisy sour cream
,
dessert
,
Dole
,
domino sugar
,
eat
,
Eggland's Best eggs
,
food
,
Gold Medal flour
,
granulated sugar
,
Green Giant
,
Hershey
,
Hodgkin's Mill
,
Jell-O
,
Jif peanut butter
,
Johnsonville
,
keebler
,
kosher salt
,
Kraft
,
land o lakes butter
,
Libby
,
McCormick spices
,
Morton salt
,
Pam Cooking Spray
,
Pepperidge Farm
,
Philadelphia cream cheese
,
Powdered sugar
,
recipe
,
Ritz crackers
,
Sara Lee
,
Sargento
,
slow cooker
,
Thorn Apple Valley
,
Toll House
,
TruMoo milk
,
tyson
,
vanilla
,
vanilla extract
,
vegetable patties
,
veggie fritters
,
Vlasic
,
Wesson vegetable oil
,
whipped topping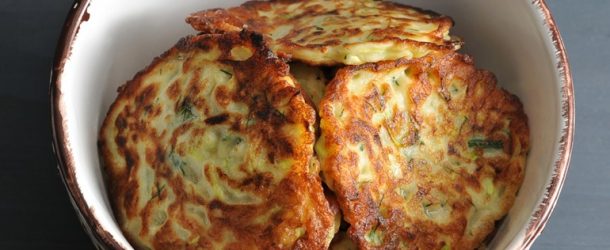 My Grandma Used To Make These All The Time, Yummy!
I love all kinds of vegetables, but I know quite a few people who are not as fond of them as I am.
I have no idea why – at first I thought maybe they didn't have that many vegetable dishes when they were growing up. Then again, I'm not sure I did, either. Growing up on a farm we obviously ate them, but vegetable were never emphasized in our diet, in any way.
Even when we had veggies, there was always some kind of meat mixed into the dish.
So I never had vegetable patties at home. The first time I ever tried them was in school and I immediately fell in love!
And you can imagine they weren't the fresh type of veggie patties one makes at home – no, they were those industrially made, frozen patties and yet, I loved them. So, this recipe right here? This one totally blew my mind.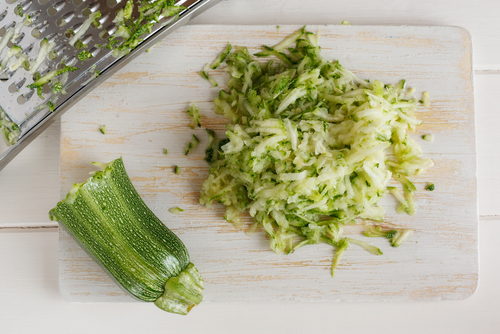 These veggie patties are outstanding!
As long as you remember to squeeze any excess moisture out of the ones that are moister than others, you can make these with pretty much any grated vegetables.
I love serving these with mashed potatoes – my husband's favorite is when I fill a pitta bread with lettuce, tomatoes and yogurt dressing, and then add a couple of these patties in there!
Quickly frying them in the pan first will hold them together better, but overall baking in the oven is a healthier choice!
Ingredients
9 to 10 oz potatoes – cooked and mashed
1 garlic clove – mashed
1 small red onion – finely chopped
1 Eggland's egg
grated cheese (low-fat or regular)
1 medium sized zucchini, grated (squeeze the water out of this)
1 medium sized carrot, grated
a small handful of sunflower seeds
salt & pepper
1 tablespoon Bertolli olive oil
fresh herbs, chopped
1 small green chili – chopped (optional)
Gold Medal flour
Instructions:
Pre-heat oven to 400 F.
Mix potatoes, garlic, onions and egg in a large bowl. Add the remaining ingredients (not the flour). Stir to combine well.
Form into patties and coat very lightly with the flour.
Quickly fry the patties on both sides until they just start to color.
Take out and pat dry. Put the patties on a baking tray and bake in the oven for approx. 15 minutes.
USE RED NEXT PAGE LINK BELOW.
Quick tip: Add oriental spices and a little bit of tahini sauce!