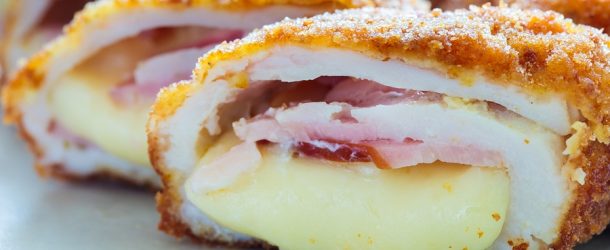 I have a confession to make. Usually when I am preparing chicken cordon blue for my family it is pre-made from the butcher counter at my local grocery store. I know… sometimes I have felt guilty for taking such a shortcut but I've been so afraid of how much work it would mean to do it all by myself!
But when I saw how easy this recipe was I had to try it. It's ridiculous! I never thought I could end up with such a delicious meal without having to slave in the kitchen. I increased the amount of cheese that it calls for because in my experience you lose a lot while cooking. And you can never have too much cheese, right?
I thought they turned out better than the pre-made ones I normally use and the chicken was juicier and tender. Now I can't wait to make these again!
Original Recipe kusinamaster
USE THE RED NEXT PAGE LINK BELOW FOR THE RECIPE AND INGREDIENTS
Quick Tip: Serve with oven baked potatoes!