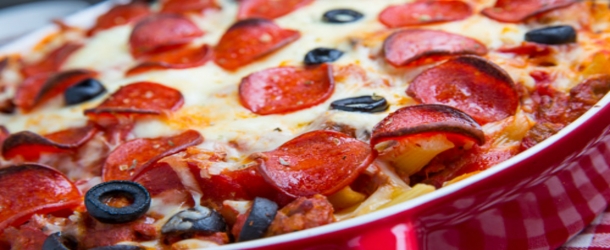 Pizza is a household favorite for many families. I know my family loves it when we have pizza night. Hot cheese, spicy pepperoni, onions, peppers, and more. We like our pizza to be topped with everything but the kitchen sink. Recently, I was feeling sassy and in need of a change so I dabbled in the world of pizza casserole. I was skeptical as to how this recipe would turn out but boy oh boy, am I ever glad I took the plunge!
This casserole is simply uh-mazing! It is loaded with all of your favorite pizza toppings like sauce, cheese, and meat. Even though there is technically no crust, I like to think the noodles make up for the absence of its doughy presence. You're going to be ecstatic when you see this dish come out of the oven. Get ready to fill your plate!
Recipe courtesy of Tastes Better From Scratch.
PLEASE VISIT THE NEXT PAGE FOR A LIST OF INGREDIENTS.