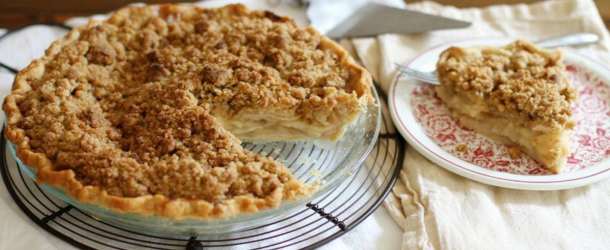 Dutch Apple Pie has been an American favorite for years. Oh, the irony! From its flaky crust to the crumbly topping that fills your mouth with flavor, this pie is a must-have at any holiday dinner, event, or as an after-supper treat. In fact, after your friends and family sample it, they'll be begging you for the recipe. Maybe you'll just keep as your little secret.
If you've got some extra apples laying around, grab those babies up and toss 'em into a flaky pie shell. Our family likes to use a mixture of Granny smith and Macintosh apples. Dutch Apple Pie only takes about 60-minutes to throw together. Soon, you'll have a delicious slice sitting on your plate waiting to make its way into your belly. Yum!
Recipe and photo courtesy of Betty Crocker.
GO TO THE NEXT PAGE FOR A LIST OF INGREDIENTS.