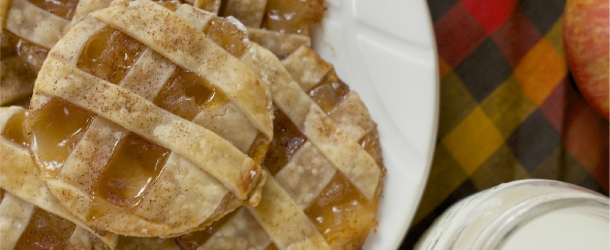 Have you ever heard the saying, "American as apple pie?" Well folks, today we are coining, "American as apple pie cookies." This recipe is going to totally rock your world, sweet thang. It combines the lusciousness of homemade apple pie with the convenience of chewy cookies. As if things couldn't get any better, there is CARAMEL in the mix!
Not only are these cookies super easy to make, they surprisingly only consist of a few store-bought ingredients. Nothing fancy going on here! However, your end result will look cute as a button…until you devour it. Create these whimsical little pie cookies for friends and family or take them with you on an outing. Either way, there won't be any leftovers!
Recipe courtesy of Cincy Shopper.
PLEASE VIST THE NEXT PAGE FOR A LIST OF INGREDIENTS.