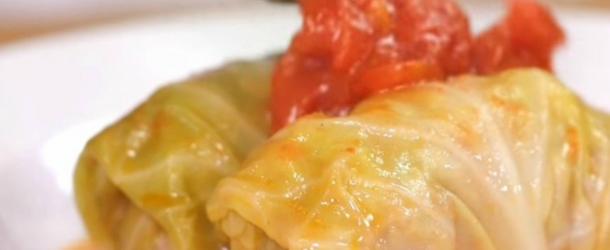 I don't know about you, but this recipe takes me back to my grandmother's table. Cabbage rolls, or "Pigs in a Blanket" as she liked to call them, were a staple part of Sunday dinners down on the farm. A mixture of seasoned ground pork and beef stuffed into crisp cabbage leaves that are smothered in tomatoes will make the pickiest eater's mouth water.
This meal is great when paired with fresh, homemade bread or rolls. I remember my grandma would always serve apple pie and vanilla ice cream after we finished our cabbage roll dinner. What a great memory. Are you ready to create your own family tradition? Grab your apron and whip up a batch of this amazing meal, tonight!
Recipe and photo courtesy of Tip hero.
PLEASE VISIT THE NEXT PAGE FOR A LIST OF INGREDIENTS.