3 ingredient ranch pork chops
,
Argo cornstarch
,
baking powder
,
baking soda
,
barilla pasta
,
beef stew
,
Bertolli extra-virgin olive oil
,
black pepper
,
Bob's Red Mill
,
Borden
,
brown sugar
,
Campbell's soups
,
casserole
,
Chiquita
,
Clabber Girl
,
College Inn
,
Cool Whip
,
crock pot
,
Daisy sour cream
,
dessert
,
Dole
,
domino sugar
,
eat
,
Eggland's Best eggs
,
food
,
Gold Medal flour
,
granulated sugar
,
Green Giant
,
ham and potato soup
,
hearty dinner recipes
,
Hershey
,
Hodgkin's Mill
,
Jell-O
,
Jif peanut butter
,
Johnsonville
,
keebler
,
kosher salt
,
Kraft
,
land o lakes butter
,
Lasagna Soup
,
Libby
,
McCormick spices
,
Morton salt
,
one pot pizza casserole
,
Pam Cooking Spray
,
Pepperidge Farm
,
Philadelphia cream cheese
,
pork chops and rice casserole
,
Powdered sugar
,
recipe
,
Ritz crackers
,
Sara Lee
,
Sargento
,
slow cooker
,
Thorn Apple Valley
,
Toll House
,
TruMoo milk
,
tyson
,
vanilla
,
vanilla extract
,
Vlasic
,
Wesson vegetable oil
,
whipped topping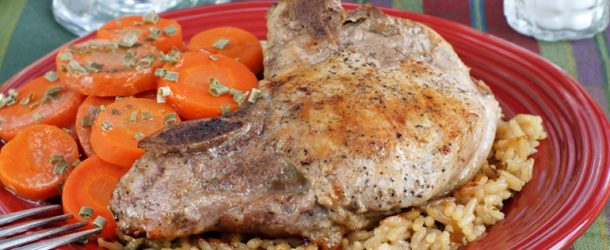 6 Hearty Dinner Recipes, #1
Crisp and tender at the same time – these potatoes are amazing! These Hasselback potatoes were named after the restaurant Hasselbacken in Sweden, where the recipe was first served. I don't know about you, guys, but if all the Swedish food is this delicious – I'm ready to move to Stockholm!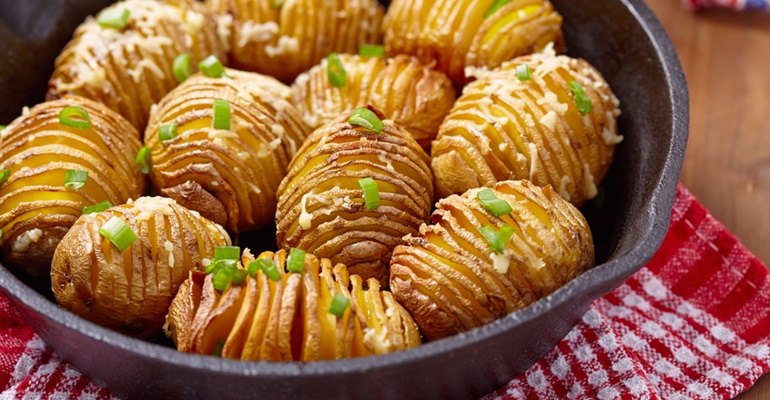 While these are traditionally seasoned with only salt and pepper, you can easily make different versions using your favorite herbs and spices. If you wish to serve these to guests with dietary restrictions, make sure you're using gluten-free bread crumbs. Or simply omit the bread crumbs and throw in some crumbled bacon and grated cheese!
The thickness of the slices makes a big difference in these potatoes; the thinner the slices, the crispier and tastier these will turn out! On the other hand, if you prefer softer potatoes, it's easy to cut the slices a little thicker.
Ingredients
4 large baking potatoes
2 Tbsp Land O Lakes butter, melted
salt and pepper to taste
2 Tbsp finely grated fresh Romano cheese
1 Tbsp seasoned dry bread crumbs
Instructions:
Preheat the oven to 425 F. 
Peel the potatoes, and place in bowl of cold water.
One potato at a time, place them into a large wooden or metal spoon. Use a sharp knife to make slices across the potato the short way about 1/8 to 1/4 inch apart. Make sure you don't cut all the way through the potato, the spoon will help you with that. The slices should stay connected at the bottom. Return the potato to the bowl of water, and proceed with the remaining potatoes.
Place the potatoes cut side up in a shallow baking dish. Drizzle with half of the butter, then season with salt and pepper.
Bake for 35 to 40 minutes. Remove from the oven, and drizzle with the remaining butter. Sprinkle Romano cheese and bread crumbs onto the tops of the potatoes, and season with a little more salt and pepper. Return to the oven, and bake for an additional 20 minutes.
USE RED NEXT PAGE LINK BELOW
Quick tip: Instead of butter, you can use olive oil.