Argo cornstarch
,
baking powder
,
baking soda
,
barilla pasta
,
Bertolli extra-virgin olive oil
,
black pepper
,
Bob's Red Mill
,
Borden
,
brown sugar
,
Campbell's soups
,
casserole
,
cayenne
,
Chiquita
,
Clabber Girl
,
College Inn
,
Cool Whip
,
crock pot
,
Daisy sour cream
,
dessert
,
Dole
,
domino sugar
,
eat
,
Eggland's Best eggs
,
food
,
Gold Medal flour
,
granulated sugar
,
Great Value chili beans
,
Green Giant
,
Green Giant frozen corn
,
green pepper
,
Hershey
,
Hodgkin's Mill
,
Jell-O
,
Jif peanut butter
,
Johnsonville
,
keebler
,
kosher salt
,
Kraft
,
land o lakes butter
,
Libby
,
McCormick black pepper
,
McCormick Chili Powder
,
McCormick spices
,
Morton salt
,
Old El Paso green chilis
,
onion
,
Pace chunky salsa
,
Pam Cooking Spray
,
Pepperidge Farm
,
Philadelphia cream cheese
,
Powdered sugar
,
recipe
,
Ritz crackers
,
Sara Lee
,
Sargento
,
Sargento cheese
,
slow cooker
,
Thorn Apple Valley
,
Toll House
,
TruMoo milk
,
tyson
,
Tyson lean ground beef
,
vanilla
,
vanilla extract
,
Vlasic
,
Wesson vegetable oil
,
whipped topping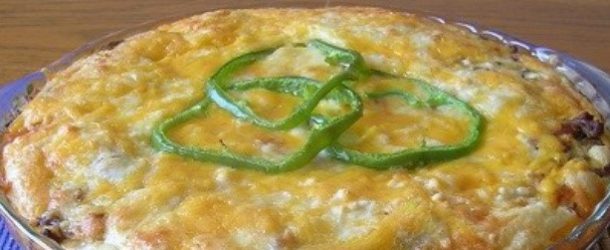 My cousin Jane had always wanted to be an exchange student. She always wanted to visit other countries and experience the life there. We're quite similar. We both wanted to experience new culture, learn new language, and feel the freedom of being able to journey to the other side of the world. Jane actually had that opportunity while we were still in high school. We were both members of the school paper, but while I was the editor, she was one of our field journalists. It's the exact same reason why she was able to be considered for such an opportunity.
One of the things that would decide her grant was a live demo interview with her family. The committee had said that when it came to news, it shouldn't matter whether you're interviewing a family member or not. You always have to be professional. During one of our gatherings, two members of the committee were invited. They gave Jane a scenario and Jane had to interview any of us based on the scenario. I thought she did quite well, but she was still nervous. After the demo, the committee didn't say anything. Jane's Mom graciously offered them chili pie while they were evaluating Jane at one of the corner tables. They left the gathering with nothing but a thank you for the pie. A couple of weeks later, Jane was granted the chance to fly to Europe for the program. She was happy. She didn't care whether it was because of her talent or the chili pie. I voted for her talent. But the chili pie must have had a part in it.
Photo and recipe courtesy of The Southern Lady Cooks.
USE THE RED NEXT PAGE LINK BELOW FOR THE RECIPE AND INGREDIENTS.
Quick Tip: Serve with a crusty bread or a side of salad.