baking powder
,
baking soda
,
Bertolli extra-virgin olive oil
,
black pepper
,
Bob's Red Mill
,
chives
,
Clabber Girl
,
crock pot au gratin potatoes
,
domino sugar
,
eat
,
Eggland's Best eggs
,
food
,
garlic
,
Gold Medal flour
,
Johnsonville
,
kosher salt
,
Kraft
,
land o lakes butter
,
McCormick spices
,
Morton salt
,
onion
,
potatoes
,
Real Bacon bits
,
recipe
,
shredded cheddar cheese
,
slow cooker
,
TruMoo milk
,
Wesson vegetable oil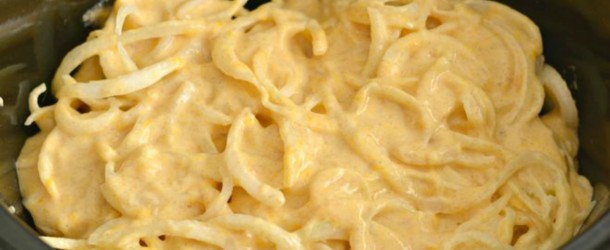 I love a good slow cooker recipe. How about you? Nothing beats placing your ingredients into the Crock Pot, setting it, and forgetting it…until it's time to eat, of course. For a long time, I thought only complete meals could be made in the slow cooker. Never did I ever imagine that the good old Crock is great for side dishes, too.
I enjoy noshing on traditional au gratin potatoes. We usually have them every year at my house for the holidays. However, they can be somewhat of a hassle to make, and they take up room in the oven. I found this awesome slow cooker recipe for Au Gratin potatoes that totally blew my skirt up! This recipe is so simple! It only takes about  3 hours in the Crock Pot to cook.
Recipe courtesy of Cook Top Cove.
PLEASE CONTINUE TO THE NEXT PAGE FOR A LIST OF INGREDIENTS.
Quick Tip: Sprinkle some bread crumbs on top of the potatoes during the last 30 minutes of cooking for additional texture.