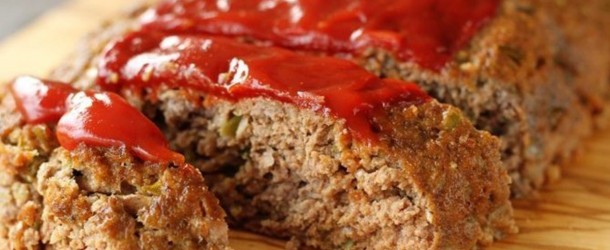 Check out what a commenter had to say about this belly-warming meal:
"This recipe sounds like an interesting twist on an old "stand by", family favorite. I'm seriously bad about winging it on any recipe I make but I can't say I've ever thought of Bloody Mary mix in meatloaf. I too love your method for crispy outside on three sides; best part!"
We're excited about trying this zesty twist to a classic dinner! We hope you like enjoy it too, and share the secret with your family and friends!
Ingredients
2 pounds ground beef

½ cup 4C plain bread crumbs

1 cup + 1 tablespoon zesty bloody mary mix ( I use Zing Zang)

1 Eggland's Best egg

1 small onion, minced

1 small bell pepper, minced

½ teaspoon McCormick garlic powder

½ teaspoon McCormick black pepper

1 teaspoon salt

½ cup Heinz ketchup
[su_button url="http://southernbite.com/2015/07/14/secret-ingredient-meatloaf/" background="#ee2218″ color="#060606″ size="9″]Go Here for Recipe Directions[/su_button]
Quick Tip: Try spicy V-8 as a tasty alternative if you don't have bloody mary mix on hand!
Thank you to southern bite for this zesty twist on a classic!