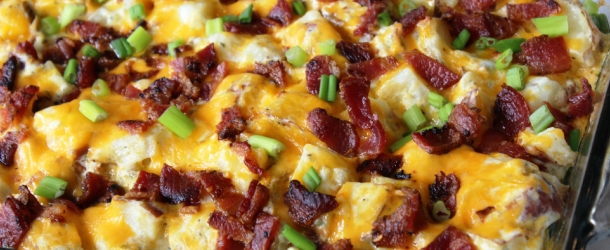 Do you like baked potatoes, bacon, cheese, and a pile of savory herbs and spices? Well, honey, you're in for a treat because we placed all of these ingredients together into a baking dish and created a wonderful twice baked potato casserole.
Bursting with flavor and hearty nutrition, this dish will certainly fill your belly and put a smile on your face. Imagine the scent of two different cheese, sour cream, green onions, and baked potatoes wafting through your kitchen. Mmmm! So good!
Recipe courtesy of Taste of Home.
PLEASE VISIT THE NEXT PAGE FOR A LIST OF INGREDIENTS.