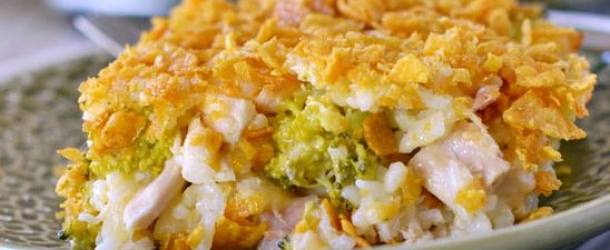 This Cheesy Chicken Broccoli and Rice Casserole is the most amazing way to get kids or anybody else that doesn't like vegetables to eat them.
The trick is to smother the broccoli in cheesy tastee goodness! This casserole is one of my favorites it isn't too greasy because of the chicken and the broccoli but it is very hearty and filling still and has been a hit with my kids.
Please let us know what you think of this cheesy chicken casserole and please share with you friends. 
Original recipe momontimeout
GO TO THE NEXT PAGE FOR INGREDIENTS
Quick Tip: If you don't like broccoli, you can switch it to other vegetables – how about cauliflower?